Aquapel from China? Is it real?…
Aquapel Glass treatment is worldwide known and highly rated product. It is used by regular car owners as well as professional services. Product is mainly used to coat windscreen and windows of a car, to ensure safe drive with bad weather conditions. This product is also used to coat other glass surfaces like shower rooms, windows, glass tables, walls etc.
Aquapel customers know that this product has very high quality results and it is extremely durable. It will last for long period of time and it is very highly rated in both, home and professional use. As with any product on the market- the best products will always have copied replicas for sale at cheap prices. The same with Aquapel. Online shops are full of different copys and replicas that look extremely close to original product and the prices are very cheap. Unfortunately, the composition of the chemicals inside the capsule is not even close to the original aquapel product. The counterfeit aquapel glass wax stays on the car glass for 2 weeks at best, but the original product can withstand the windshield even in more difficult conditions for ~ 4-6 months and even under normal conditions for 6 months.
As you can see from the pictures, the aquapel is quite similar to the Chinese original. Fake products might look very similar, but they will not work in the same way. In the case of this counterfeit, it can be seen that the soft sole of the applicator has much poorer quality and does not look as clean as the original. However, if you do not know the product and do not have the original next to the fake one for comparison – then you may think that it is still the right product. Moreover, on the fake one it has even been written that it is made in the United States.
We have also seen fake products sold in Europe. The products are sold in online shops as "original" and is also allowed to last up to 6 months, but it is still a counterfeit product with low durability and low efficiency.
Aquapel from China: EXAMPLE OF A SALE IMAGE ON THE INTERNET
(counterfeit)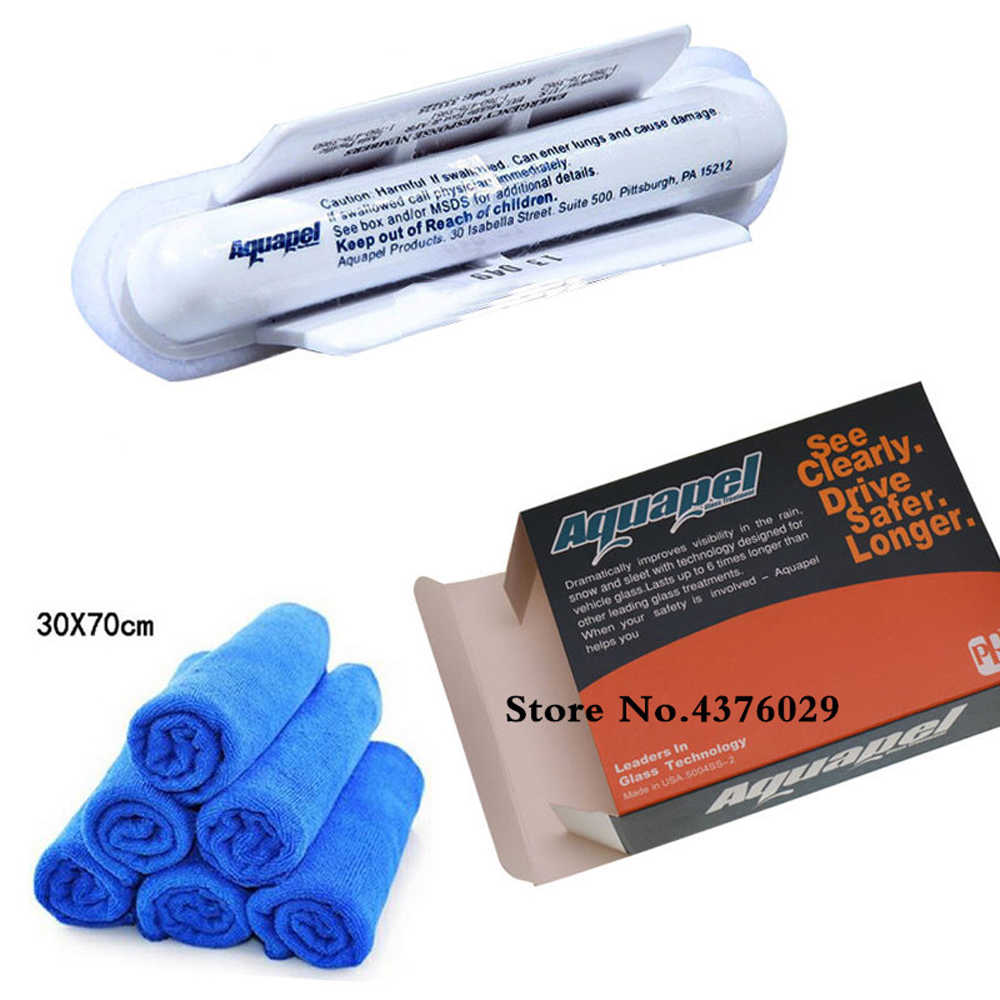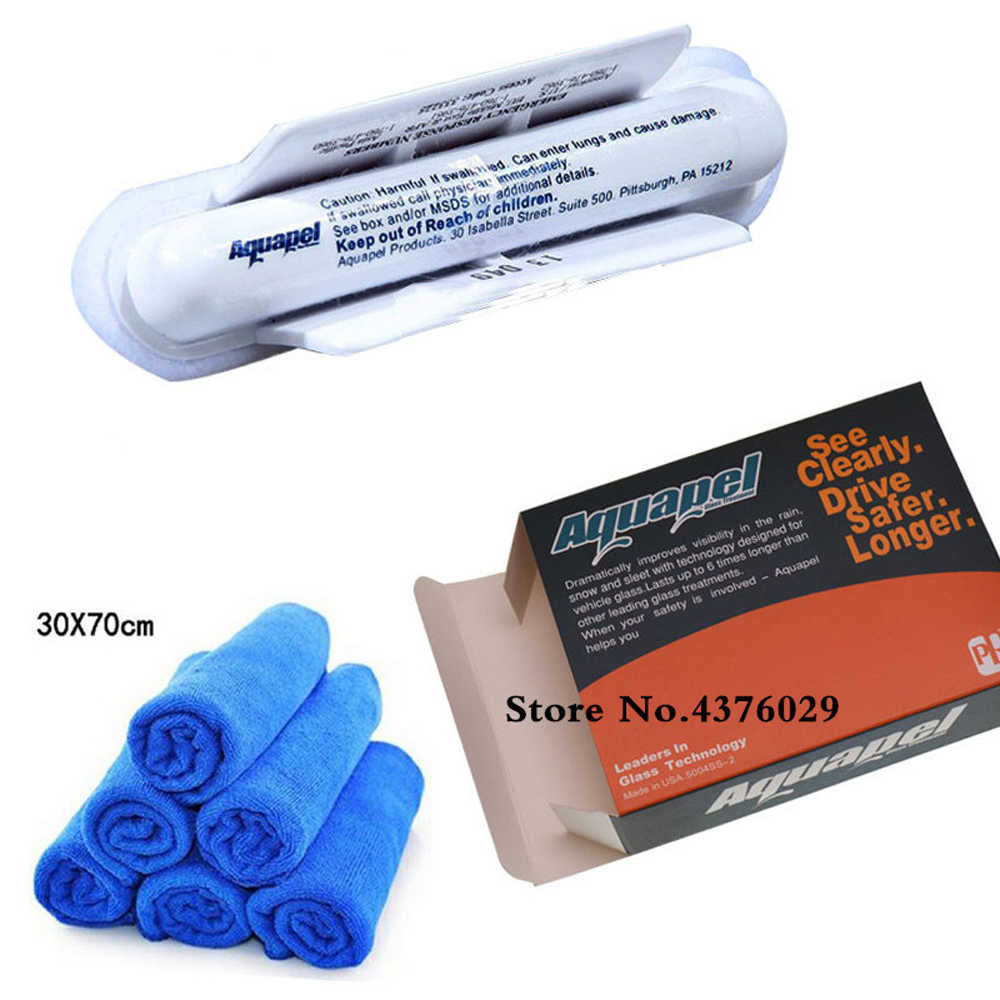 The most important thing is what is inside the capsule
It does not matter exactly how counterfeiters can visually match the product, but it is certain that the composition of the substance inside the original capsule is unique and that no fake product can match its performance. The shelf life of a counterfeit product is a few weeks at best, while the original lasts up to 6 months. But in reality even 12 months have been recorded from the original product.